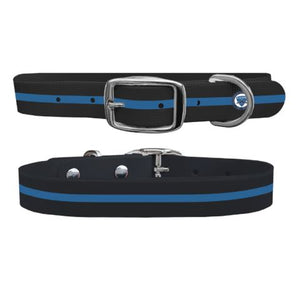 C.O.P.S. Dog Collar by C4
We have partnered with C4 to bring you a new line of products.  The dog collar comes in 4 different sizes and is adjustable to fit your pups' needs.  It has the TBL with the C.O.P.S. logo on it!  Be sure to check out the bracelets, belts,  and leash as well!  Size chart is listed below.
Collar Size Length
S 11"-14"
M 15"-18"
L 19"-22"
XL 23"-26"
Order one for your furry friend today!